Shetland Select Mussels are back on the menu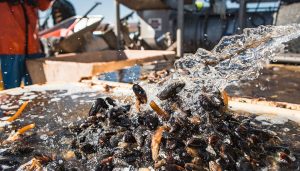 Shetland Select is delighted to announce that the harvesting of mussels has now recommenced – and that the additional growth over the extended off season means that the shells are bigger, with a higher meat yield, yet with the same quality and taste that our customers have come to expect.
We have also introduced 1kg and 2kg bags to our range providing you with more purchase options.  These are individually labelled and crimped ready for onward selling.