Shetland Select mussels are grown around the islands on the east and west of Shetland, by three family-operated businesses.
C & A Thomason's mussels come from Basta Voe on the east side of Yell, while the Hunter family of Vementry Aquaculture grow mussels around the islands of Vementry and Muckle Roe, on the west side of Shetland.
This naturally pristine environment is ideal for the mussels to develop and grow as Mother Nature intended.
We are now also packing 1kg and 2kg nets along with our long standing 5kg nets.
Basta Voe

Yell is an island to the north of the Shetland mainland thats varied coastline includes some of the best beaches in Shetland. It is home to outstanding wildlife, with large seabird and seal colonies, numerous whale and dolphin sightings, and an amazing otter population.
A ferry links Yell and the neighbouring islands of Unst and Fetlar to Toft in the north mainland.
Basta Voe is a long voe or inlet on the east coast of the island that provides perfect natural conditions for growing Shetland Select mussels.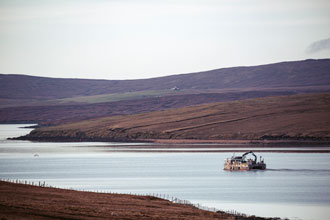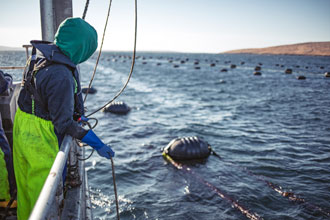 Vementry and Muckle Roe

The waters around these neighbouring islands, situated to the north-west of the Shetland mainland, make perfect mussel-growing conditions. The North Atlantic tide is clean and naturally rich in plankton and other sea creatures from which mussels thrive.
The picturesque island of Vementry is uninhabited, while neighbouring Muckle Roe, renowned for its coastal scenery, is connected to the mainland by bridge.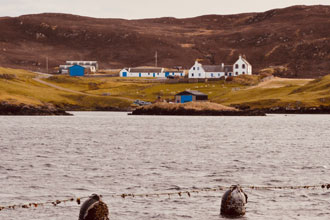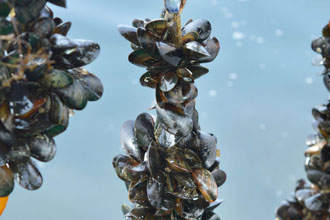 Selivoe and Gruting
A little further south from Vementry still on the west side of Shetland you will find Selivoe and Gruting.  This is where our third family business operates. Selivoe Shellfish operated by Lyndon Mouat along with his family, harvest mussels from these waters.  There is a rich history on the shores of Gruting,  Stanydale Temple is a Neolithic site located in a field to the south of the modern village of Stanydale, to the northeast of the village of Gruting. Once a roofed building, all that remains is a large, walled enclosure. There is uncertainty about the original purpose of the building, but its unusual size indicates some communal purpose, or that it was possibly the home of an important person.  This area of Shetland would have been cleared and cultivated to supply food for the settlement.  The waters around these shores are now used to supply mussels to our customers.