Shetland Select mussels are grown by the Thomason family in the clean and pure waters of Basta Voe, in Yell, Shetland.
This naturally pristine environment is ideal for the mussels to develop and grow as Mother Nature intended.
Our mussel farming has a very low impact on the natural environment and our farm managers are committed to ensuring that this precious location is protected – not only for the ongoing production of top quality shellfish – but also for the wellbeing and enjoyment of future generations.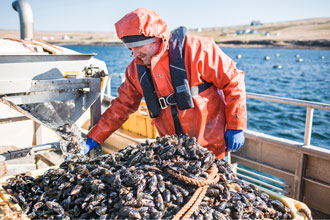 We are very proud of our reputation for superior quality, so we maintain that by harvesting in season,  when our mussels are in peak condition, and selecting by hand, so only the very best reach our customers.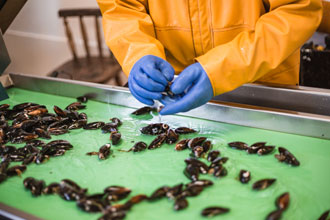 This careful handling and onward transportation maintains quality and ensures that our shellfish arrive with our chefs, restaurateurs, and wholesalers in peak condition, resulting in maximum shelf life.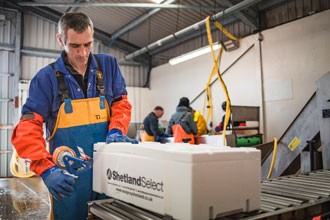 Basta Voe


Yell is an island to the north of the Shetland mainland thats varied coastline includes some of the best beaches in Shetland. It is home to outstanding wildlife, with large seabird and seal colonies, numerous whale and dolphin sightings, and an amazing otter population.
A ferry links Yell and the neighbouring islands of Unst and Fetlar to Toft in the north mainland.
Basta Voe is a long voe or inlet on the east coast of the island that provides perfect natural conditions for growing Shetland Select mussels.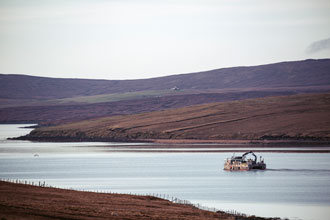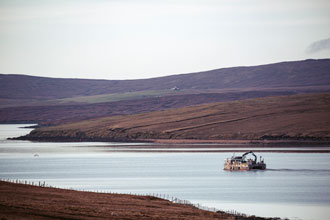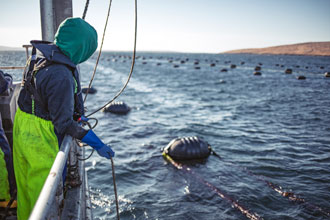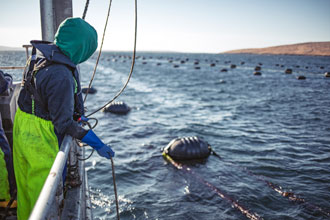 ---
Superior quality rope grown mussels (Mytilus Edulis)
Grown naturally in the Shetland Islands
Large size – thin shell – high meat yield
Fresh product – deliveries up to four times per week
Delivered in 25kg polystyrene boxes, iced and sealed
Each box containing five x 5 kilo bags
Boxes and bags branded
Full traceability – regularly tested
Wholesale suppliers – guaranteed "exclusivity radius" available
Grown on a 'boutique' farm in a naturally organic environment
Delivered direct from the farm to the customer